We have the review unit of Samsung Galaxy Tab Pro 8.4 and today we are going to show you how it performs in the battery department. Battery life is very important to those who spend a lot of time watching videos and do web browsing. First let us take a quick glance at Samsung's claims.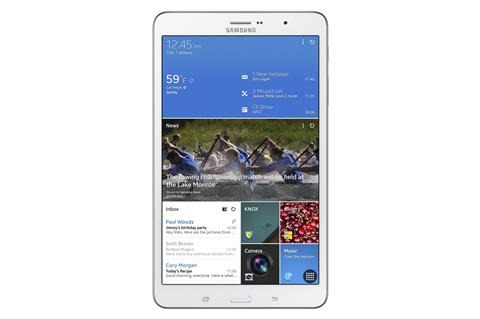 Battery Type and Size 5.3 Volt, Lithium Ion, 4800 mAh
Music Play Time Up to 127 hours
Video Play Time Up to 12 hours
Internet Use Time Up to 10 hours
While those are Apple iPad Mini levels, even 80 percent of what they claim would be amazing, right? Wrong. Because Samsung is not very popular for optimizing the OS to the full extent,
In our tests, we got around 4.5 hours of active use from it while doing web browsing and video watching. That is pretty bad considering they could have fit a bigger battery by increasing the thickness by 1-2 mm.
But since they have outfitted it with a smaller battery to make it slightly thinner. While we do not expect it to match iPad Mini's runtimes, 8 hours would have decent.