If you are searching for a mobile or a tablet, you will look at some popular online stores for these fantastic gadgets. If you have been using Paytm for mobile recharges, you will be aghast to see that Paytm is also offering a wide range of products. If you look at the tablets section of Paytm, you will find that Samsung tablets are the most sought after tablets. These tablets are really fantastic and offer real good value for the money.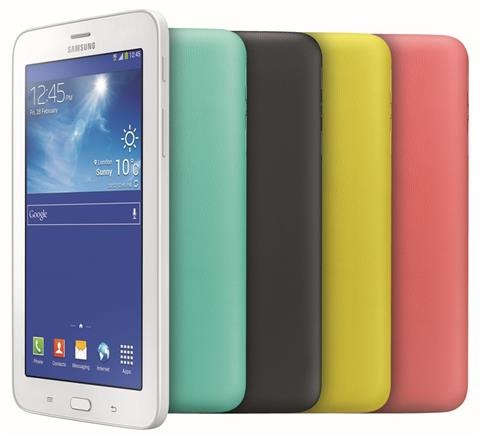 Here are some amazing tablets from Samsung that you can consider when you are buying a tablet:
Samsung Tablet #1 Galaxy Tab 3 Neo
This is a budget tablet from the house of Samsung. Currently, the Tab 3 Neo is available for just a little over Rs. 10,000, however, if you use Paytm coupons, you can get further discounts. Here are some key features of the Tab 3 Neo that will enthrall your senses. Features: Ram 1 GB, Android 4.2 (Jelly Bean) operating system, 1.2 GHz Dual Core processor, 7 inch screen, 8 GB internal memory, 2 MP primary camera, 3600 mAh battery, 3G, A-GPS, etc. If you order from Paytm, you will get this tablet delivered to your doorstep without any shipping charges. Moreover, if you are staying in Metros, you will get it in 3 to 5 days. There is a return policy attached to the product. If you think that the Tab 3 Neo is not the right tab for you, then you can return it as well. One thing to be noted here is that you will have to return the tablet within 15 days of receiving the tablet.
Samsung Tablet #2 Galaxy Tab 4 T231
This is the latest tablet from the Samsung range to hit the market. This tablet costs just over Rs. 16,000 and comes with a one year warranty if you buy from Paytm. Here are some features of this tablet: Ram 1.5GB, Android 4.4 (KitKat) operating system, 1.2 GHz Quad Core processor, 7 inches screen, 8 GB internal memory, 3 MP camera, 4000 mAh battery, A-GPS, 3G, Wi-Fi, Bluetooth, etc.
Samsung Tablet #3 Galaxy Tab S 16 GB
If you have a higher budget, you can opt for this tablet. A little less than Rs. 40,000, you will find that this tablet is power packed and worth every rupee. When you look at the original price of Tab S, you will be shocked to see that it costs over Rs. 50,000. However, at Paytm, you are getting a discount of 28 percent. Even the best of best electronics showrooms in India will not be able to match this discount. Here are some fantastic features of the Tab S: 10.5 Inch screen size, 16 GB internal memory. 8MP primary camera, 2 MP front camera, 3 GB RAM, 1.9 GHz Quad Core processor, Android v4.4 operating system, display resolution of 1600 x 2560 pixels, 7900 mAh battery, Wi-Fi, etc.
In addition to the aforementioned Samsung tablets, you will find many other tablets on Paytm, but by and large, Samsung tablets are very good.