Samsung has stopped sending OS software updates for the Galaxy Tab E but some unofficial developers are still releasing major android upgrades for this android tablet. Android 9 has come to Tab E in form of Lineage OS, which also brings stock android to Tab E.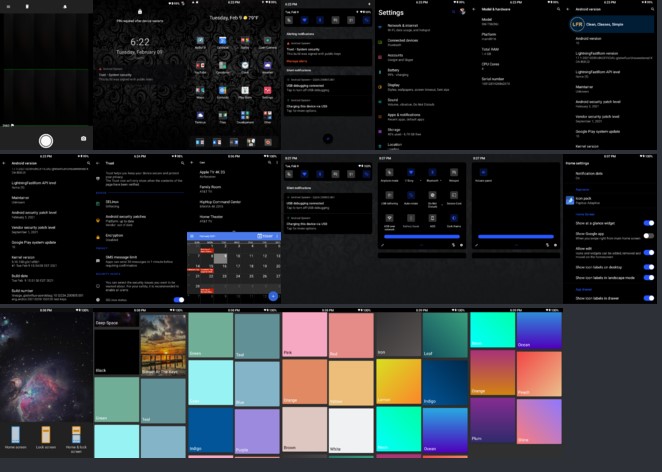 The entire Android 9 for Galaxy Tab E is totally open source so anyone can take a glance at the code. This ROM is said to be 100% bug-free so it is fit for daily use.
Installation instructions:
Required Tab E TWRP 3.2+ or this.
Download the latest build (Tab E 9.6, Tab E 8.0) and Gapps
Boot to recovery
Flash the latest build
Boot to recovery again
Flash Gapps
Reboot
Here are features of this ROM.
Dark mode to all the apps thanks to SuperiorOS.

Messaging.
Gallery2.
Contacts.
Dialer.
Cleander still being redone?
Calculator (Always Darkmode).
DeskClock (Always Darkmode).

Pixel style to all the apps thanks https://github.com/allstargaurav/The-Adaptive-Project & https://github.com/moctodot/adaptive-icons

Messaging.
Gallery2.
Contacts.
Dialer.
Calendar IconOnly?
Calculator.
DeskClock.
Setting (Icon background change to what accent color you pick).

Pixel look adds to Setting search bar.
Native Screen recording, But it does not work yet.
Auto dark mode.
Samsung style lockscreen clock theme
Trebuchet now shows the weather by default on the first page instead of where the QSB normally appears I can live with that's.
bromite-webview with AdBlock support.
What's Been Removed
LineageOS Statistics there onto us.
LineageOS Networks Traffic not very useful at all, apps & widget is better.
Volume button control media playback.
Audio Visularon on LockScreen & in Eleven (Yuck 🤮🤮🤮🤮).
Lineage Weather not useful apps & widget are better.
Lockscreen Media Art (Yuck 🤮🤮🤮🤮).
What's Been Redesign
Battery Percentage (Simple toggle like iOS it's either On or Off ).
SQ Panel with blur background to reduce distractions and a bunch of theme form RevengeOS.
UI Switches have been themed to look like OOS(OxygenOS) thanks to InFusionX-OS along with fingerprint animation also all the other animation have cut in half.
What's Been Shuffled
Some of the Setting in Setting & Lineage Parts