Google Music app from Ice Cream Sandwich has been extracted and has been modified to work on the first generation Galaxy Tab (P1000). The modder has made the APK available that is easily installable by the end user.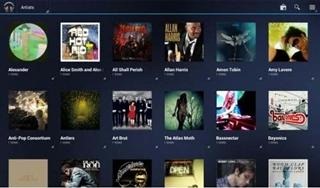 Here is how to install it:
* Download apk from the link given at the bottom of this post (into your android device preferably)
* Make sure you've checked "Install from unknown sources" option in your Settings
* Use your file browser of choice and select the apk file
* File manager will install the G-Music app
If you are having trouble installing, I suggest rooting the P1000 first and then try installing it using aforementioned steps.
PS – Not all services will work as Google Music's cloud service is not available in all countries right now. [via xda] [Download link]