White Galaxy Tab 10.1, 7.0 Plus
Until now, Samsung has been offering the Galaxy Tab tablets in only black color, but now the company has started offering white versions of Galaxy Tab 10.1 and Tab 7.0 Plus as well. This makes perfect sense as Apple has been offering iPad 2 in white from quite sometime and it has been extremely popular, especially among the women.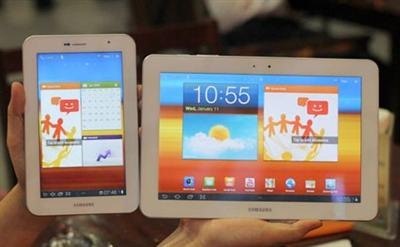 Of course, like the white iPad, you will find that the black holes for camera and light sensors more noticeable, which rather look unpleasant to me. Ladies may beg to differ though.
Specs, however, have not undergone any change and there is no information available if there will be a difference in price between black and white mode. [via vnexpress] (Vietnamese)
Also check out:
Related Galaxy Tab news
Related Content