The high end tablet PC from Samsung is being touted as iPad Killer by a lot of people including us. Even if you go by the looks only, we are looking at the real iPad-killer in flesh.
The Samsung Galaxy Tab S range is lighter, thinner and more capable than any tablet PCs Samsung has launched to date.
The Tab S comes with best quality screens and lots of power under the shell.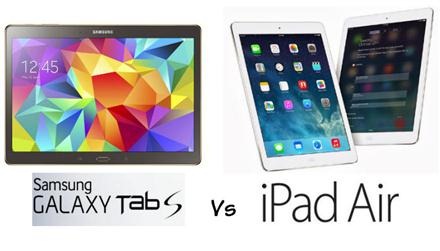 Samsung's director of product marketing admits that the company has never been able to launch a super high end tablet with the potential to rival the market's front-runners.
But with the Tab S, Samsung hopes to have same success they had with the S5 smartphone which is number one selling phone in many countries.