Galaxy Tab 8.9 LTE Unboxing
The LTE version of Galaxy Tab 8.9 was launched in America around an year ago. It is now available in Germany for less than half of its US price. While it still comes with Android 3.0 Honeycomb operating system, it is still a solid tablet for doing everyday tasks. Find its unboxing after the break.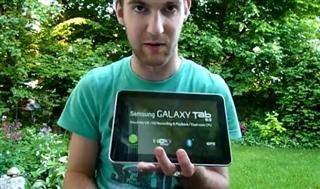 Folks at ndevil have done an unboxing of it and its author seems to be very happy with the tablet. He points out that it is 300 grams lighter than the iPad and packs decent enough resolution (1280 x 800) for doing everyday work.
Galaxy tab 8.9's dual core processor is still very capable and its 5 mega pixel shooter at the back captures crystal clear stills and videos. He further mentions it is a bargain given it offers plenty of connectivity options while being around 100 Euros cheaper. via ndevil
Related Galaxy Tab news
Related Content