We love multi window functionality that is present in the Samsung Galaxy Note series but for some weird reason, Samsung decided to make it exclusive for the Note devices and never brought it to the Galaxy Tab 7.7. Thanks to XDA, you will be able to enjoy it on your device and more.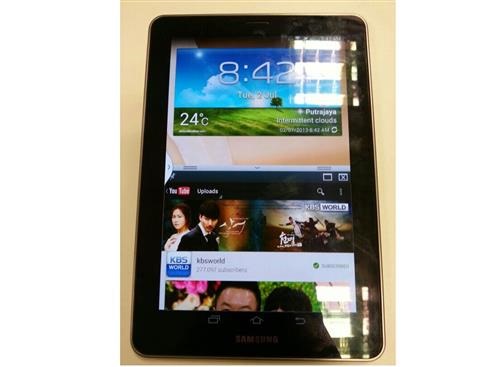 Install Instructions
1. Install rom using Galaxy Tab 7.7 CWM or TWRP.
2. Edit your build prop by adding the line qemu.hw.mainkeys=0 at the very bottom (may also need to change dpi). This of course requires you to root Galaxy Tab 7.7.
3. Flash this file below followed by the forcecloseapps.zip (please note that these files MAY need to be installed manually using TWRP or AROMA)
4. Delete flashbarservice.apk located in system/app (only necessary if coming from V2).