If you have been yearning for a clean, no-nonsense ROM for your Samsung Galaxy Tab 8.9 that runs and feels just like stock Android, a k a, AOSP, your wait is over. Thanks to folks at XDA, we now have a ROM that is super stable for every day use. Also, everything works out of the box. So expect, Wi-Fi, Bluetooth, 3G, GPS, audio, camera etc to work right out of the box after download and flashing this ROM on your Tab 8.9.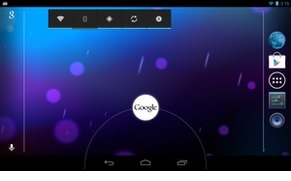 To flash it, you must have clockwork mod recovery installed on your Tab 8.9. Download the ROMs from these links. P7300 [link], P7310 [link].
That said, we are not responsible if you damage your tablet although we know flashing this ROM is completely harmless.