Galaxy Tab 7.7: Verizon (Plans, costs)
Verizon Wireless made it official on Tuesday that the Galaxy Tab 7.7 will go on sale on Thursday (Mar 1, 2012) and will cost 500 dollars for a 2 year contract. It will require you to get yourself enrolled into 4G LTE mobile broadband data package as well that starts at 30 dollars per month in which you get 2GB bandwidth.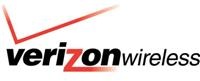 Specs include 7.7-inch Super AMOLED Plus display (1280 x 800), Android 3.2 Honeycomb operating system, 1.4 GHz dual-core processor, a 3.2MP rear-facing camera (LED flash, full 720p recording and 1080p playback), a 2MP front-facing camera, 16 GB of internal storage and a microSD card slot for adding external storage.
Related Galaxy Tab news
Related Content