The Wi-Fi version of the Galaxy Tab 7.0 Plus is already available in US but most of us were waiting for the 4G version of it. Good news is just in – TMobile will be offering a 4G version of it. It will on sale on November 16 (2011) after you shell out 250 dollar and agree to enroll yourself into a 2 year contract. Under this, you will be paying 30 dollars per month for 2GB bandwidth. That totals to 970 dollars total cost of ownership.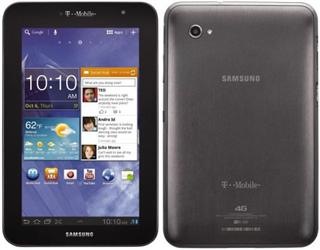 Under Value Plan, you will be making 12 payments of 10 dollars with the Value Plan promo going on now. So, you pay 370 dollars for the device and $20 a month for 2 GB web no overages for the 24 month contract = 850 dollars total cost of ownership for 2 years. Clearly, Value plan is less money upfront and less money every month.
By the way, did you know there are significant differences between Tab 7.0 Plus and 7.7?