Galaxy Tab 2 Student Edition
Even after all these months, the Samsung Galaxy Tab 2 7.0 is considered one of the best 7 inch tablets and if you are a student, we have an amazing news for you. You can now buy it for mere 250 dollars and you will not only get the tablet (duh!) but also keyboard dock and USB adapter.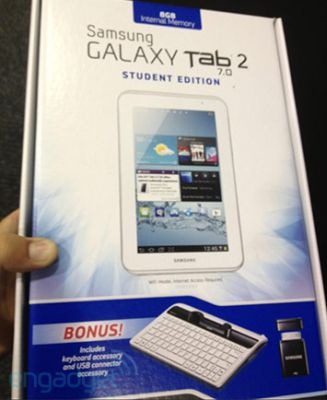 Now, we know Nexus 7 has better screen resolution and faster processor, but Galaxy Tab 2 7.0 is not a bad option at all. Its specs are still pretty decent and even has some features that Nexus 7 does not posses. These include micro SD card slot and rear camera. Oh, and did we mention you can buy it in white?
Related Galaxy Tab news
Related Content