This method describes how to unlock the Galaxy Tab P1000, which is the first generation Galaxy Tab. First of all, if you are running a US firmware, get the European firmware to get the Phone software. Then, on your phone dial *#7465625# and check if the Network Lock is set to [ON], if so then your phone is locked, so continue.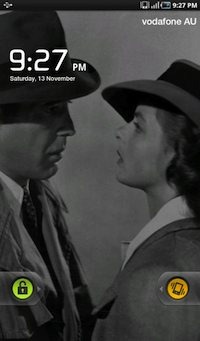 1. Use Superoneclick to root galaxy tab (the other z4root method may work as well, but this isn't what I used).
2. Either use ADB or some other method to rename or delete (backup first):
/efs/nv_data.bin.md5
/efs/.nv_data.bak
/efs/.nv_data.bak.md5
(I just used Root Explorer to rename them to something else).
3. Restart your phone and then go into the /efs/ directory and see if the 'nv_data.bin.md5' file has been re-created by your phone, as long as it has been created then you can proceed.
4. Go to http://forum.xda-developers.com/show…9&postcount=94 and download the repair_nv_data.zip file (the credit for all of this mostly goes to that thread and helroz).
5. Then, install 'busybox' from the Market. Once you install it, you actually have to run it and properly install it (the Market app is basically an installer) – the files in the above zip have a dependency on this.
6. Extract the above zip to your PC, plug in your Tab in USB debugging mode. Run the Step 2.bat from the extracted file. You may need to allow the script super user access several times. This should copy the /efs/ and a bunch of files into a directory with a french name.
7. Run the Reparation_nv_data.jar file. (You will need Java for this step.) It will prompt you to enter two numbers, which are your pseudo-unlock codes. I entered '11111111' and '11111111' (eight 1's) both times. This rewrites the nv_data.bin file to be simunlocked with these details.
8. Run the Step 4.bat. Your superuser app (the one installed when you rooted using SuperOneClick) will need you to allow each command to have root access so keep an eye on your Tab. You may need to press y/n a few times if you encounter errors. This is uploading the edited nv_data.bin onto your Tab.
This batch file will stop several times and need you to hit a key when it pauses. My Tab rebooted halfway through this batch file – when it did this I waited for it to fully reboot back to the lock screen before pressing a key to make the script continued while the Tab was actually able to respond to its commands.
9. Towards the end of its execution it rebooted a second time. It paused during loading up and had some yellow writing on the screen saying it was updating media (I assume it was rebuilding the nv_data.bin). Leave it for a minute and it will prompt you to reboot/some other options. Just press whatever it wants (home I think) to reboot the phone – you don't want any of the other recovery options.