Rooted DeoDexed Knoxless ROM for Tab Pro 8.4 WiFi
Your search for a pure and debloated ROM that is deodexed and knoxless ROM ends as an XDA user has churned out a ROM that has exactly those features. It is based on Official Samsung US based T320XAR1ANAI (8.4" WiFi) and does not comes with the annoying Knox installed.
It is also pre rooted and comes with busybox pre-installed.
Extras:
4 – 1 Reboot Menu
Animations Speed Up Mod
SD-Card Fix for r/w
ASEC Mod to move purchased apps back to /data/app instead of /data/app-asec
Build prop Edits
What's Removed: 89 Total Apk's/Apps
Samsung Apps – Samsung Hub, Samsung App Store, Samsung Plugin Service
Google Books, Magazine, Video
Social Hub for Facebook Sync'ing
Print Drivers for HP, Epson, Samsung
iCloud, HanCom Office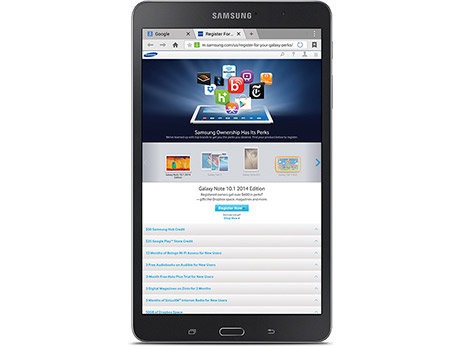 Installation Instructions
* Copy the firmware to device
* Wipe for Fresh Install
* Flash it in TWRP recovery
Related Galaxy Tab news
Related Content