Download Pac Man ROM to enjoy Android 5.1 lollipop on Samsung Galaxy Tab S tablet. The Pac Man ROMs are quite frankly one of the best Galaxy Tab S custom ROMs out there and pack almost no bugs.
Installation instructions for Galaxy Tab S Android 5.1 Pac Man ROM:
* Download the ROM from here and GApps from here.
* Reboot to recovery.
* Flash the ROM.
* Wipe both dalvik cache and cache.
* Reboot your phone.
* Enjoy the latest version of PAC-ROM.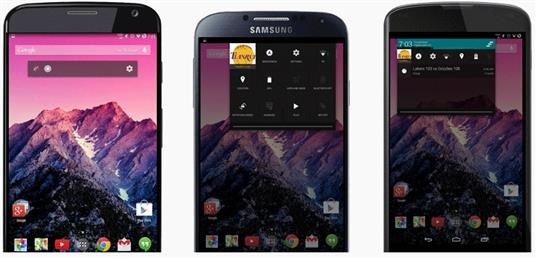 Features of this ROM:
Advanced Keyboard Options
Appbar AOKP Weather
Battery Bar
Battery Indicator around Unlock Ring
CM Themes
Contextual Notification Header
Custom Tethering Network
Floating Window
Gesture Anywhere
Gesture Lockscreen Unlock
Halo
Listview and Toast Animation Customization Lockscreen Notifications
Lockscreen See-Through w/ Blur
Low Battery Warning (with Custom Notification Type) Navigation Bar Customization
Network Speed Indicator
Notification Drawer Customizations Omniswitch
PAC Console (OTA Updater, Changelog viewer) PAC Performance
anacy Guard
Progress Bar Customization
QuickSettings Customization
Ram Bar
Slim Heads Up
Slim Pie
Slim Recents
Wakelock Blockers
Volume Step Customization