Aftermarket firmware for the Samsung Galaxy Tab 3 10.1 is available. It is available in cyanogens mod flavour which means you get vanilla android with no bloatware or skin installed. You get Google's own launcher that is fast, light and smoother as well. To install the cm13 on your Galaxy Tab 3 10.1, you will need a custom recovery for tab 3 10.1 android tablet.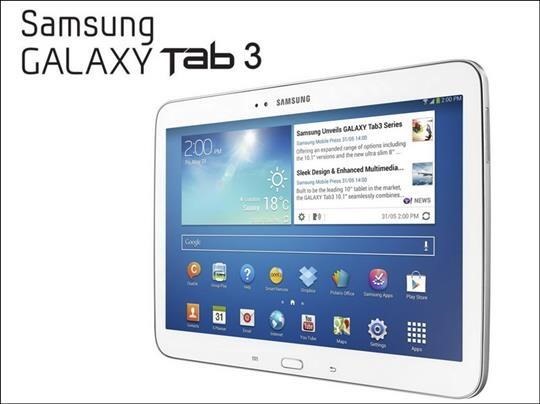 Here are the features of this amazing firmware.
Automatic brightness
Change Color profile
Change mDNIe scenario
Enable/disable mDNIe negative mode
Multiuser
Enable/disable capacitive keys
Change capacitive keys width
Buttons backlight on screen touch or key touch only
Smart cover lock/unlock
F2FS and exFAT support
Houdini (allows to install arm only apps on this x86 device)
Updated ZRAM support with LZ4 compression for maximum memory and speed
Updated Xbox Controller driver
Updated interactive CPU governor
Available CPU governors: powersave, interactive, performance, ondemand
Available I/O schedulers: noop, deadline, cfq, bfq (v7r8), fiops
Available battery modes (CM power profiles): power save, balanced, performance
The only thing that is not working with this ROM is chromecast, permissive SElinux and level 1 DVD hardware security.
After the installation of this ROM, you may want to root your android tablet. You can do so by following these instructions.
* Go to 'Settings/About tablet'
* Tap 7 times on 'Build number'. Go back. Go to 'Developer options'
* Tap on 'Root access' and select 'Apps only'.
Here are the installation instructions.
Copy ROM to SDCard
Copy Houdini to SDCard
Copy GApps to SDCard
Boot into recovery
Backup EFS partition
Wipe -> Advanced Wipe -> Dalvik Cache + System + Cache + Data
Install ROM
Install Houdini
Install GApps
Reboot
First start takes a long time .