There are many ways to root the Galaxy Tab 2 7.0 but the one that we recommend using in ICS (Android 4.0.4 ice cream sandwich) is a little bit different from the one we recommended earlier – http://galaxytabreview.com/2-7-0-root/. So, if you are on ICS and want to root, follow these instructions.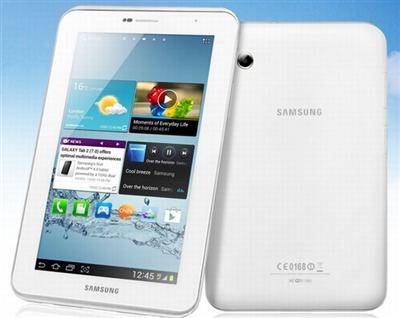 1. Download Clock Work Mod recovery from here
2. Download cwm-root-gtab2.zip (link given at the bottom) to root your device from attachment and copy to external sdcard
3. Download Fix-Recovery (link is at the bottom of this post) to erase install-recovery.sh from attachment and copy to external sdcard
4. Now Turn your device off .
5. Boot into Download-Mode (Power+Vol Down) and press vol up to continue.
6. Start Odin
7. Choose "GT-P31XX_ClockworkMod-Recovery_X.X.X.X.tar" as PDA
8. Connect your Tab
9. Untick Reset Time and Auto Reboot
10. When it show PASS, remove usb cable and hold Vol Up + Power, when Samsung Galaxy Tab screen appear release power button but keep vol up.
11. In CWM recovery, install fix recovery and cwm-root.
12. Now reboot your tab. It should be rooted now.