Galaxy Tab Plus: Download Official ICS Stock ROM
If you have been waiting for the official firmware for the Galaxy Tab Plus, your wait is over as Samsung has released official ICS ROM for it. While this ROM is meant for UK folks only, any Tab Plus user can install it.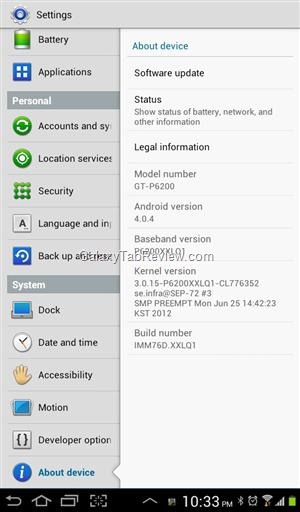 Just download it from here and push it via ODIN to your P6210. To do that, put your Tab Plus in download mode (vol down + power button, similar to Galaxy Tab 7.7 download mode) and connect it to your computer. Then, start Odin (download link); clock on PDA button and browse for the firmware you downloaded earlier. Click on start and it will flash the ROM to your Tab.
Related Galaxy Tab news
Related Content