Some time back we mentioned official rooted ICS firmware for the Samsung Galaxy Tab 7.7 android tablet but what if you want to roll back to the latest official firmware? No need to fret as we will give you links to the official Galaxy Tab 7.7 GT-P6800 3G Wi-Fi firmwares so that you can get back to factory settings.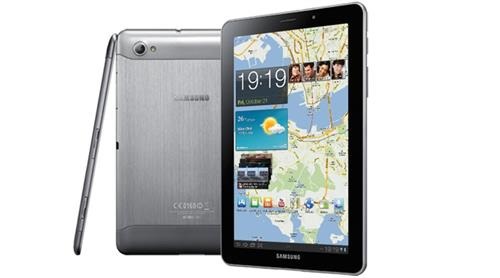 This includes P6800DXLA2_CSC_STH.exe, P6800DXLP7_CSC_THL.exe, P6800DXLP8_CSC_XME.exe and P6800XXLQ2_CSC_ATO.exe. Flashing instructions with ODIN are given below:
1. Just download the firmware version you want from the second or third posts and extract the .tar or .tar.md5 file in the archive and save it somewhere
2. Reboot your phone to download mode. To get download mode shut down the device. After it shuts off completely simultaneously press the Down volume key+press the power button. You should see a warning asking you to press volume up if you want to continue or volume down to cancel, press volume up. You are now in download mode!
3. Start Odin
4. Click on the PDA button and browse to the .tar or .tar.md5 file that you extracted in step 1.
5. Do not tick repartition.
6. Connect the USB cable and wait for the ID:COM section to turn yellow
7. Click start to flash
8. Do not disconnect the cable or turn off the device, it will reboot when it finishes.