It has been a while since Samsung released official Android 5.0 ROM for the Galaxy Tab S and today one of the XDA members released Android 5.1 for the SM-T805 Tab S. All download links are given at the bottom of this post. It shall be noted that this is not the official Android 5.1 ROM for the Samsung Galaxy Tab S. It is still in the making but we are sure it will be released in fourth quarter of 2015.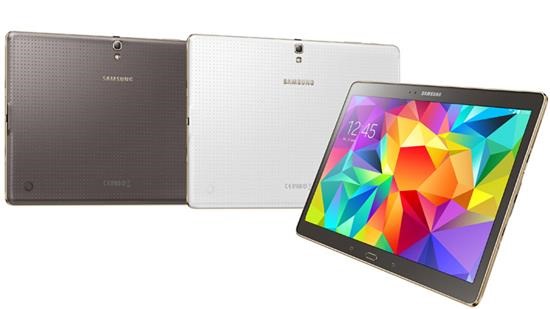 Galaxy Tab S Android 5.1: Flashing instructions:
1. Full wipe
2. flash rom
3. flash kernel
4. flash gapps
5. boot
It works for both SM-T800 and SM-T805 variants and is based on Cyanogen Mod for Tab S. While it is still a work in progress, it is good enough for daily use. We will keep on updating the ROM as the developer churns out improved versions of the Android 5.1 ROM.
If you get "External SD card not recognised" error, it means you have to reformat the micro SD card to NTFS format. If you get "your device has an internal error contact your manufacturer", just ignore it.