MultiCSC ROM for the Samsung Galaxy Tab S2 SM-T715 is available for download. It comes with custom kernel packing these features: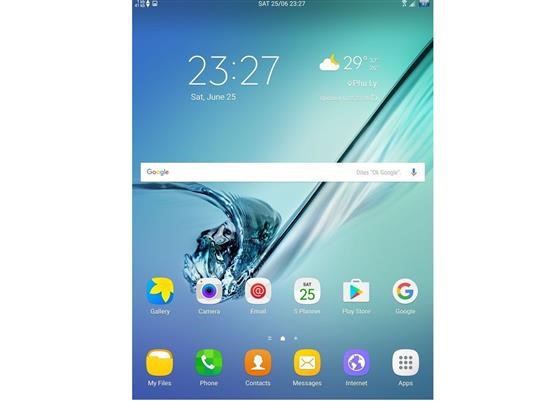 init.d support
Custom permissive kernel built from Samsung sources
default : permissive enable
You can come back to enforcing by Terminal (su setenforce 1)
Features of this ROM:
* Deodexed
* All this ROM com with French (XEF) Csc by default.
* MultiCsC include (more than 40): After install, use Phone Info here to change CsC.
* You will lost all your unsaved data (no problem with data on SD card)
* Build on the latest stock Rom T715XXU2BPD6 and T715OXA2BPD6
* Knox removed
* Rooted and Supersu v2.74 and busybox Stericson v1.24.2 installed
* External SD Card r/w fix
* CSC & Build.prop features (some features not tested)
* Enable Mode multi-users
* Add 5 way menu boot  +screenshot and recorder screen
* Add Data/App Support (TB , Adfree, Phone info, etc.)
Installation instructions:
Download T715 Jafangie ver 2.1 ROM
Download Rom Zip on Computer and push it on your extsdcard.
Download T715_Jaf_6.0.1_v2.1 from AFH
MD5 Hash :e230a827f6fb7316537465c83603896b
Flashing requirements
– Recovery for T715 you can find it here.
– Jafangie Rom.
If you come from 6.0.1 Rom, you don't need this extra step:
Download and Extract the file from here Bootloader and Modem for ROM T715_6.0.1
Use odin 3.10.x to push bootloader (line BL) and modem (on line CP).
Turn off your Galaxy Tab S2.
Reboot to "Recovery Mode" .
(Press volume up + Home +Power buttons on boot at same time for 8 seconds until recovery mode is active.).
Perform a Full wipe (wipe Data, wipe Cache and wipe Dalvik Cache)
Choose install zip/ choose zip from /storage/extSdCard1 and flash Rom from location on sdcard
Reboot and let sit for 8-10 minutes (very long) to settle in.
Choose your csc using phone info.