Debloat and Disable app list for Galaxy Tab S3 7.0
Unlike other smartphone companies, Samsung phones come with a lot of junk applications preloaded. And unless, you are an semi-expert phone user, you have no idea that you can disable them or remove that by rooting Tab S3 and then installing uninstalling system app from play store.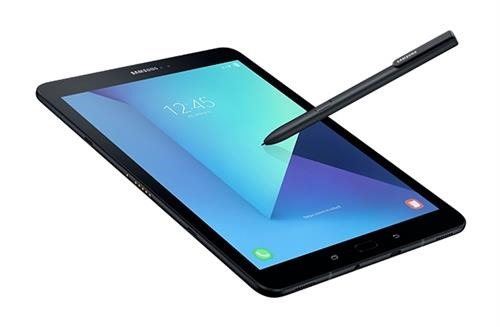 We have just got hold of an Samsung Galaxy Tab S3 and we were blown away by the amount of bloatware bundled with this very tablet. So, we have made a list of those applications that you can disable without affecting the working of the system software. You can also uninstall them later.
BeaconManager – com.samsung.android.beaconmanager
Briefing – flipboard.boxer.app
Calculator – com.sec.android.app.popupcalculator
Calendar – com.samsung.android.calendar
CarmodeStub – com.samsung.android.drivelink.stub
Clock – com.sec.android.app.clockpackage
CloudGateway – com.samsung.android.slinkcloud
Contacts – com.samsung.android.contacts
Email – com.samsung.android.email.provider
Excel – com.microsoft.office.excel
Finder – com.samsung.android.app.galaxyfinder
Galaxy Essentials Widget – com.sec.android.widgetapp.samsungapps
Gallery – com.sec.android.gallery3d
Game Launcher – com.samsung.android.game.gamehome
My Files – com.sec.android.app.myfiles
Nearby devices – com.samsung.android.nearby.mediaserver
Nearby Service – com.samsung.android.allshare.service.mediashare
OneDrive – com.microsoft.skydrive
PEN.UP – com.sec.penup
PowerPoint – com.microsoft.office.powerpoint
Quick connect – com.samsung.android.oneconnect
Recolor – com.sumoing.recolor
Samsung Billing – com.sec.android.app.billing
Samsung Flow – com.samsung.android.galaxycontinuity
Samsung text-to-speech engine – com.samsung.SMT
Samsung+ – com.samsung.oh
Skype – com.skype.raider
Smart Switch – com.sec.android.easyMover.Agent
Texture – com.nim.discovery
Weather – com.sec.android.daemonapp
Weather forecast – com.samsung.android.weather
withTV – com.samsung.android.app.withtv
Word – com.microsoft.office.word
Related Galaxy Tab news
Related Content