CyanogenMod 10 CM10 for Galaxy Tab Plus P6200, P6210, T869
The Cyanogen Mod team has already started porting the CM10 to the Samsung Galaxy Tab Plus tablet and it runs fantastic on it. The CM10 brings near Android stock experience and tons of other goodies.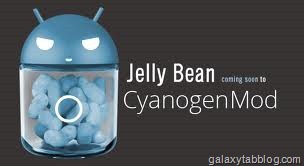 However, there are some known issues like USB mounting on internal storage does not work; HDMI out does not work and Wi-Fi connectivity is also wonky. So, we can only recommend CM10 to those who like to try something new. It, certainly is not meant for those who like use their Galaxy Tab Plus as daily driver. Find download links here.
Related Galaxy Tab news
Related Content