Samsung abandoned the first generation Galaxy Tab 10.1 long time back but folks at xda have been taking care of all of its variants from quite some time. Infact, they even released Android 7.1.1 which is also known as Nougat aka the latest version of the android. It is available for the 3G, wifi and T-mobile variants, so GT-P7510, GT-P7500 and SGH-T859 are covered. Its kernel features are listed below.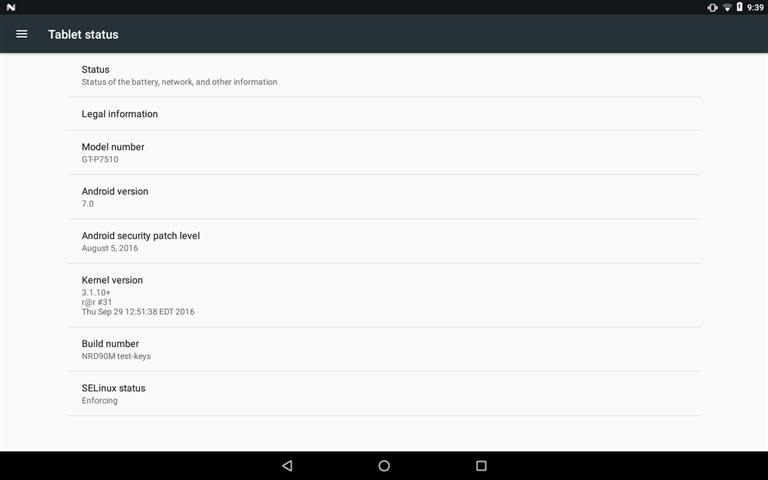 CPU overclock (1.2Ghz – 1.6Ghz)
CPU voltage control
CPU temperature readings
GPU overclock (400Mhz)
L2 cache optimization
F2FS
SELinux
Voodoo Sound
USB Charging
Updated WIFI driver
ZRAM backports
sdcardfs
The developers were able to get everything working except for camera and 3G. Installation instructions are given below.
Backup all data
Install TWRP 2.8.7.0 or newer
Wipe cache, dalvik cache, system, data
Install the ROM
Optional steps:
– Install gapps pico
– Install phh Superuser
Boot the ROM
Enable on screen keyboard by toggling "Show input method"
Since there are no gapps onboard, you should get them from opengapps.org