Just when Samsung made the source code for the Galaxy Tab 8.9 available, I knew that it would take just few days for the developers to customize the ROM and an xda user (motley) just did that. The processor can now be overclocked to 1.2GHz or 1.4GHz for now, but he promises that you will soon be able to overclock it to 1.5GHz.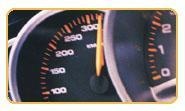 The default speed is still stock, so that you overclock only when you need the extra punch. Here are the prerequisites:
* Your ROM must be based on the Galaxy Tab 8.9 stock Android 3.1 with TouchWiz.
* Your ROM must be rooted or follow out galaxy tab 8.9 root guide.
* Your Tab must have CWM installed
* You should have a full CWM backup.
* You must use an app like SetCPU if you want to over clock.
To install, just backup with Clockwork Mod and Put the zip on your SD card. Flash it from CWM motley (get both files from the source).